No-Churn Olive Oil Ice Cream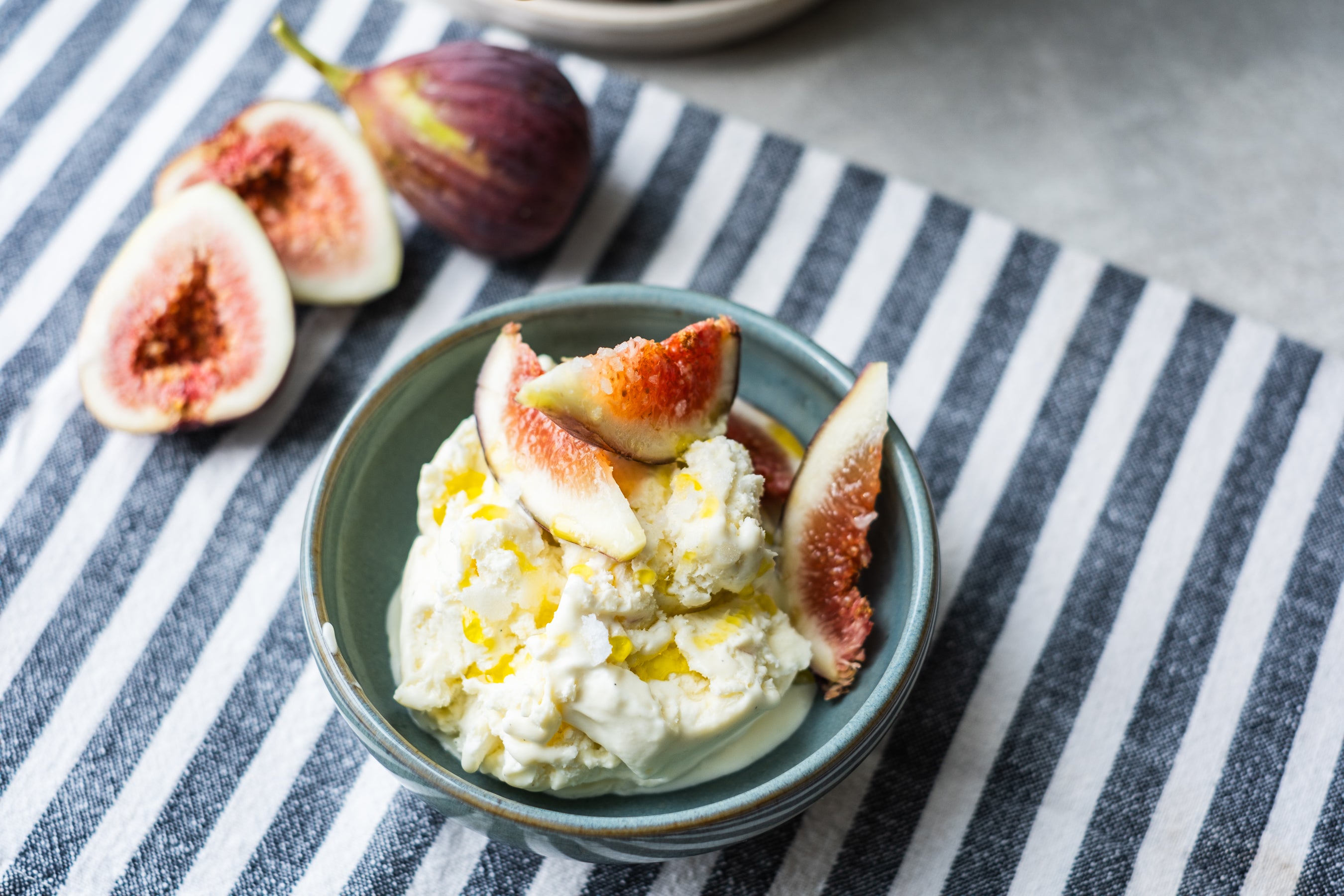 In a world filled with vanilla, chocolate, and strawberry, we highly recommend stepping away from the conventional with Katie Button's No-Churn Olive Oil Ice Cream recipe. As easy as it is delicious, this frozen delight takes you on a journey through the sun-soaked landscapes of Spain. 
To get an airy texture without churning, the secret is to fold together whipped cream and sweetened condensed milk, then freeze for a few hours to set. For this recipe, use O-Med 100% Arbequina Extra Virgin Olive Oil. Crafted from the finest Arbequina olives, this Extra Virgin Olive Oil boasts a smooth, fruity flavor with a hint of green apples and almonds.
Not too sweet, with a savory note, we recommend serving the ice cream with fresh, bright berries or figs, a sprinkle of flaky sea salt, and a sprig of rosemary. Another drizzle of olive oil wouldn't hurt!
Ingredients:
1 14 oz can sweetened condensed milk
1/3 cup arbequina olive oil
1 teaspoon salt
1 teaspoon vanilla bean paste
2 cups heavy cream
Method:
In a large bowl, whisk together the sweetened condensed milk, salt, vanilla and arbequina olive oil until homogenous.
Using a stand mixer, whip the heavy cream on high until stiff smooth peaks form. Working in two batches, fold the whipped cream into the sweetened condensed milk mixture until fully combined. Transfer the mixture into a metal loaf pan and allow it to set in the freezer for at least 4 hours.
Yield: 8 portions
Active Time: 10 minutes
Total Time: 4 hours 10 minutes
---