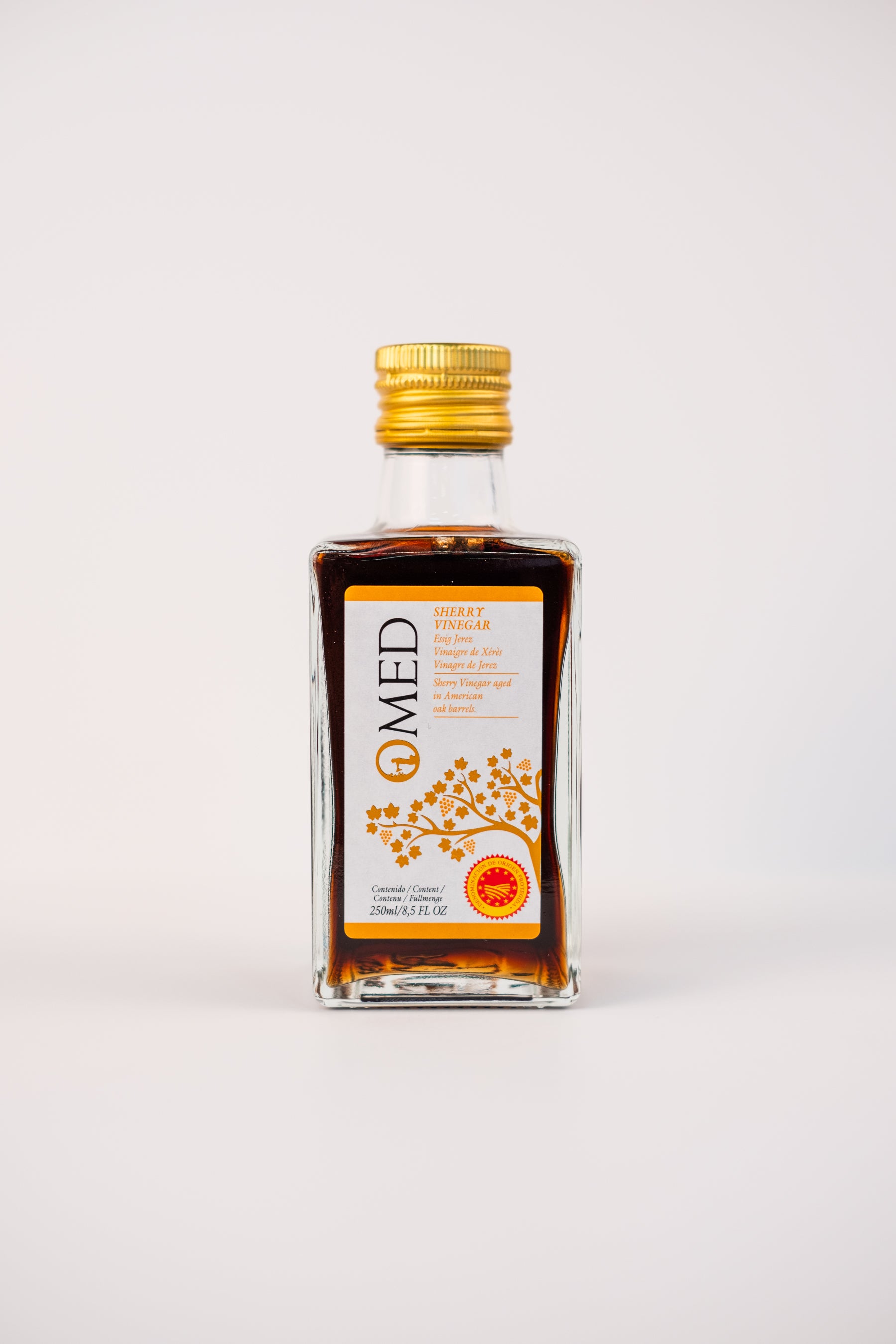 O-Med Sherry Vinegar (250ML)
Made from a selection of the best wines in Jerez, this is Katie's go to sherry vinegar for dressing salads and for marinades, It has a nice flavor of the sherry barrels it is aged in with a hint of sweetness.
O-Med Sherry Vinegar is a true masterpiece crafted from the finest Spanish sherry wines. A testament to centuries-old craftsmanship, ach drop embodies the expertise of Spanish artisans who carefully age and blend select sherry wines to create this exceptional vinegar. The result? A velvety-smooth, complex flavor profile that dances on your taste buds.
This exquisite sherry vinegar boasts a harmonious balance of sweet and tangy notes, Chef Katie Button's go-to vinegar to drizzle over salads, use in marinades, and splash over roasted vegetables. 
In production, the sherry wines are aged in oak barrels using the time-honored solera system, which imparts a rich complexity and depth of flavor. No artificial additives or shortcuts are taken here – only pure, authentic sherry vinegar.
O-Med takes its commitment to sustainability seriously, sourcing its sherry wines from responsible and eco-friendly vineyards. 

Acidity 7%
Origin of grapes: Jerez, Spain


Regular price
$14.00
$14.00
Final day to order for holiday delivery: December 14