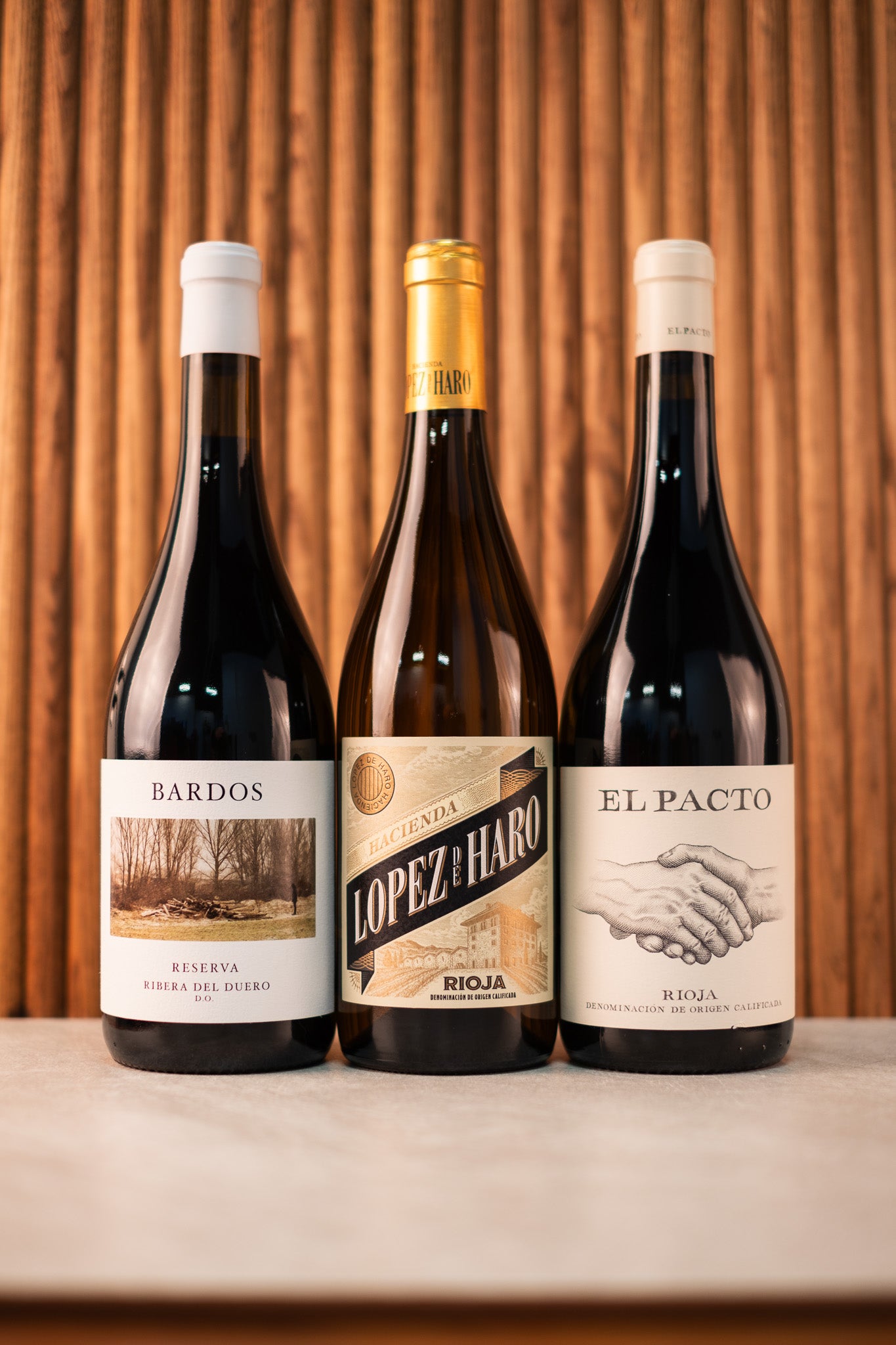 The wines of the September shipment share a common vicinity, with vineyards clustered in the north of Spain. All of these wines are imported by our friend Marta Plana of The Winetones, and showcase the wines of the Castilian landscape.
This month's selections:
Wine Selection
Tasting Notes
Pairing
2022 Lopez de Haro Blanco, Viura blend
ripe fruit, dates, fresh, balanced
warming appetizer of brie, nuts, orange jam
2018 Bardos Reserva, Tinta del Pais, Cabernet
cherry red, fruit compote, French
oak wood
a hearty chili
 2020 El Pacto Tinto, Tempranillo blend
berries, licorice, hints of spice and
chocolate.
roasted beets, Idiazabal cheese
In the northern parts of Spain, wines are unique thanks to warm days and cool nights, beneficial for grape ripening and flavor development. This month's wines represent the region well, with hearty, fruit-forward red wines, and crispy, tart white wines.
This month marks the beginning of the harvest season - it will be interesting to see what the 2023 vintage looks like with an uncharacteristic heat wave.
We hope you enjoy these elegant, expressive, and aromatic wines! Tag us on lnstagram at @curateathome to be featured on our page!
---