August 2023 Cúrate Wine Club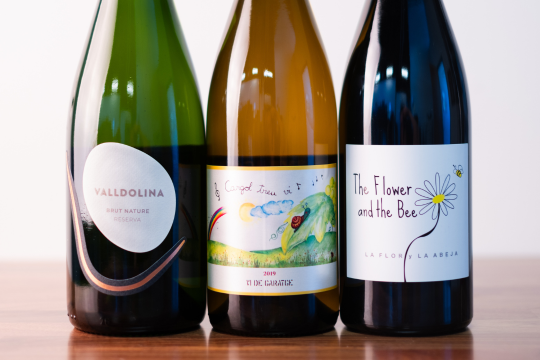 This wine club features an importer that we are showcasing for the third time! We love working with Vino Vi & Co., both through the restaurants and the wine club.
This month's selections:
| | | |
| --- | --- | --- |
| Wine Selection | Tasting Notes | Pairing |
| 2019 Valldolina Reserva Brut Nature, Xarel·lo, Macabeu, Parellada, Chardonnay | ripe white fruit, pastry, minerality | salad with white asparagus, lemon vinaigrette |
| 2019 Cargol Treu Vi, Xarel·lo | dried white flower, smoked salt, vanilla, pear | roasted chicken with Mediterranean herbs |
|  2020 La Flor y La Abeja, Souson | black current, licorice, black pepper, cola | pork ribs glazed with a sauce made from cola and red wine |
The passion of winemakers and farmers is infused into the soul of every wine. According to importer Núria Garrote-i-Esteve, their touch lends the most important and distinguishing factors to the final product. The vital decisions of when to pick, how to treat the plans, how to prune, where to grow which varietals, how to blend them together - or decide not to. All of these choices bring humanity to wine production.
In building her portfolio, Núria looks for wines that tell a story of place and of a vision. It's important that the producers she works with love what they do, and don't hesitate to pour their soul into the wines. In Spain, wine is food. It belongs on the table next to every meal. Tasting it is an experience of the place and people that make it. We hope to share that same ethos with our club members through these stories, education, maps and more.
If you missed our Zoom call with Katie Button & Nuria, check out the recording. Don't forget, tag us on Instagram at @curateathome to be featured on our page!
---